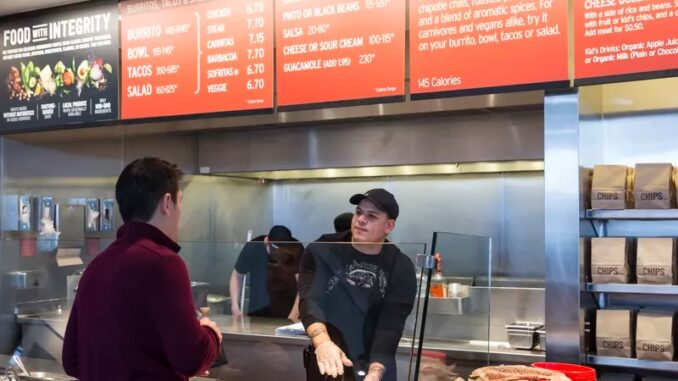 Reprinted from Eater by Virginia Chamlee on August 29, 2016.
Yet another lawsuit for the burrito chain:
Just when it seemed like its troubles may be behind it, America's most embattled fast-casual burrito chain has found itself in the midst of another legal battle. Almost 10,000 workers are suing Chipotle, alleging the company cheated them out of wages, reports CNN Money.
The suit was originally filed in 2014 but since then, thousands — 9,961, to be exact — of current and former workers have joined the lawsuit. Original plaintiff Leah Turner, claims that during the time she worked for Chipotle in 2010 and 2011, she was often automatically clocked out before she was actually finished working, and was also required to attend after-shift meetings for which she was not paid…