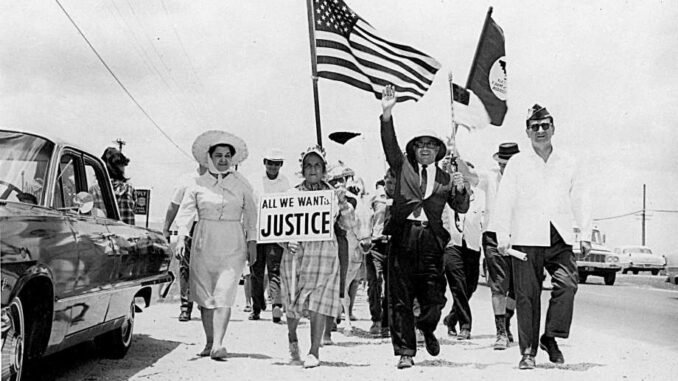 Reprinted from The San Francisco Chronicle by Ed Sills on August 26, 2016.
This is a Labor Day story about Mexican-American farmworkers who made civil rights history when they refused to let go of the "radical" idea that their wages should afford them a living.
San Antonio will soon join the commemoration of the 50th anniversary of a strike and march by farmworkers engaged in the outdoor sweatshop known as cantaloupe harvesting. The Starr County employers of 1966 were paying farmworkers as little as 40 cents an hour, or about one-third of what sanitation workers of the era made.
On June 1, 1966, Rio Grande City farmworkers launched a strike for better pay. While unions had expressed interest in organizing Texas farmworkers, the strike arrived suddenly. César Chávez, legendary co-founder of the United Farm Workers union, told the Texas AFL-CIO Convention a year later, "Here in the Rio Grande Valley, the strike came about overnight. So we had no experience, no preparation for the strike and we had to take it on immediately."
That summer, the strike morphed into a 490-mile march, detours to visit towns and cities included, from Rio Grande City to the Texas Capitol. The goal: a state minimum wage law that would apply to farmworkers. The march began on Independence Day and culminated, cinematically, in a cascade of humanity more than 10,000 strong up Congress Avenue…