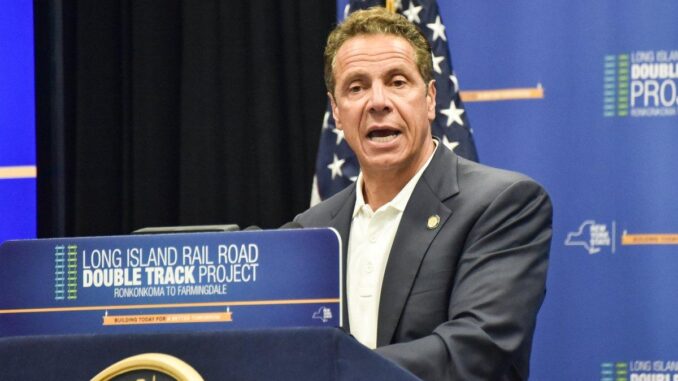 Reprinted from The New York Daily News by Kenneth Lovett on August 23, 2016.
New York Governor Cuomo Monday blamed much of the anger across the nation on the fact that "the working men and women of this country have gotten screwed over the past 30 years."
Addressing the state AFL-CIO in Manhattan, Cuomo said wages have not kept up with dramatic growths in productivity the past three decades.
At the same time, wages have not kept up even as the cost for housing, college, and consumer goods have jumped, meaning the middle class has gone backward.
"That's why there's anger," Cuomo said. "They have gotten a raw deal."
He pinned a large share of the blame on the diminution of power for labor unions across the country…