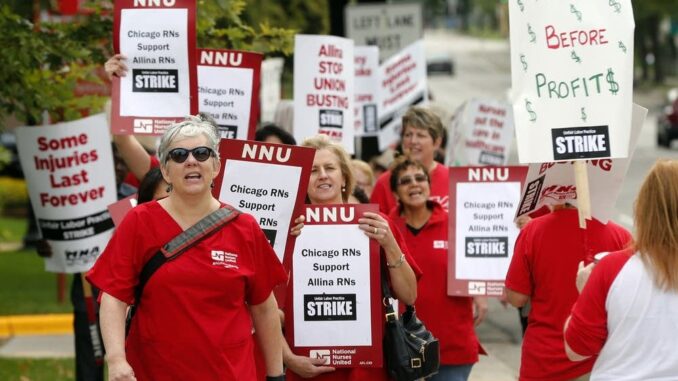 Reprinted from MPR News by Norna Benson on September 16, 2016.
The open-ended nurses strike at Allina Health is now approaching the end of its second week. More than 4,000 nurses have been off the job since Labor Day in a dispute over health insurance.
Allina and the Minnesota Nurses Association both say they want the nurses to return to patients' bedsides.
But no new talks are scheduled, and neither side is asking to return to the table.
Where do negotiations stand?
They're at a standstill. Resuming negotiations is the key to getting a deal and ending the strike. But neither side wants to make the first move. And a federal mediator has not stepped in yet to bring them back to the bargaining table…