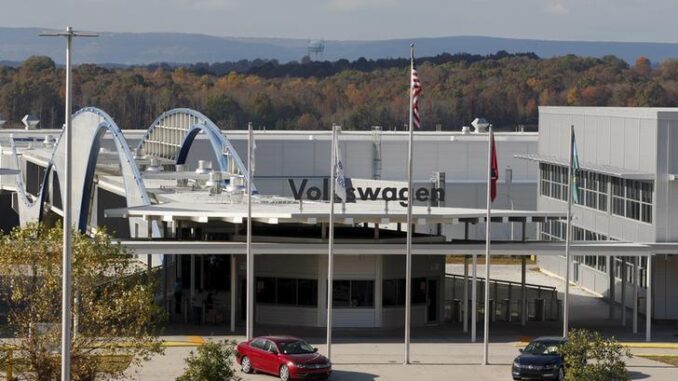 Reprinted from Reuters by Bernie Woodall on September 22, 2016.
A worker group created as an alternative to the United Auto Workers union at Volkswagen AG's plant in Tennessee has failed to meet minimum membership requirements under the German automaker's labor policy, VW said on Thursday.
The UAW has been verified as representing at least 45 percent of workers at the plant, allowing the union members to meet regularly with management.
The American Council of Employees (ACE) was formed on the heels of a February 2014 election in which the UAW lost the right to represent all of the plant's 1,500 workers. Emboldened by the UAW's loss, a nucleus of anti-UAW workers who founded ACE had visions of becoming the dominant worker representation group at the plant.
On Thursday, VW announced that the ACE's membership among the plant's workers had fallen below 15 percent, the threshold for recognition by VW. …