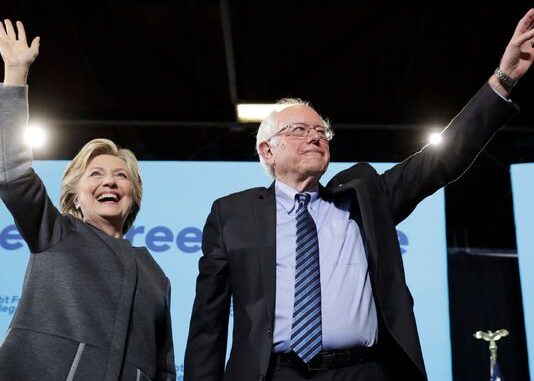 Reprinted from The Hill by Ben Kamisar on September 28, 2016.
Hillary Clinton brought her campaign's push for millennial voters to New Hampshire on Wednesday, as she appeared alongside Senator Bernie Sanders to tout her plan for debt-free college.
The event sought to present a united front from the former presidential rivals, as Clinton, the Democratic nominee, struggles to motivate young voters to turn out for her general election bid against Republican Donald Trump.
It's not the first time the two candidates have appeared alongside each other since their tough primary, and the Wednesday event comes as the Clinton campaign continues to step up its efforts with young voters, starting with a speech last week where she asked them for a "fair hearing."
Clinton gave effusive praise to the Vermont senator to open the event, lauding him as "one of the most passionate champions for equality and justice that I have ever seen." …