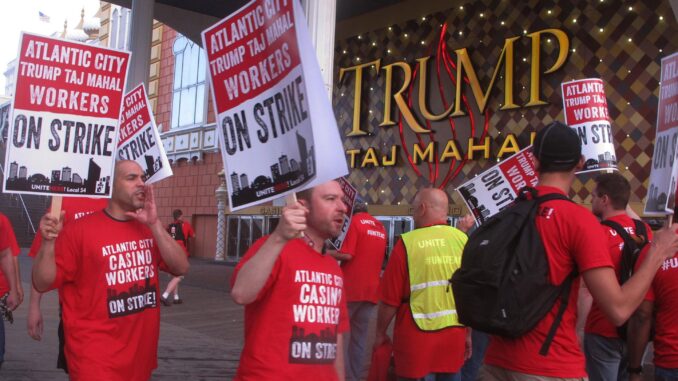 Reprinted from The Hill by Lydia Wheeler on September 5, 2016.
Hillary Clinton took the opportunity at a Labor Day rally in Cleveland on Monday to slam Donald Trump's labor record.
"He built his career on refusing to pay workers, plumbers, painters, glass installers and marble installers, people who did work for him and he refused to pay them," she said.
"He stiffs small business owners like my dad and Tim's dad," mentioning her running mate, Virginia Governor Tim Kaine, who spoke before her at the rally.
Clinton went on to say she's grateful her father never got a contract from Donald Trump…