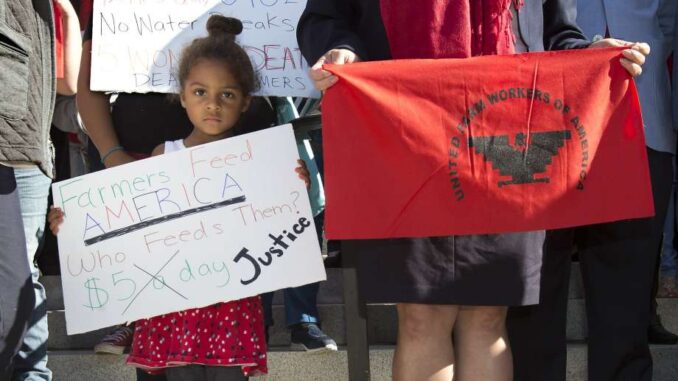 Reprinted from The San Francisco Chronicle by Melody Gutierrez on September 12, 2016.
Governor Jerry Brown signed a bill Monday that will give farmworkers in California overtime after an eight-hour day, a move advocates say will right a decades-old injustice.
The bill, AB1066 by Assemblywoman Lorena Gonzalez, D-San Diego, will give the people who work in California's farm fields the same overtime rights that other workers were granted under federal law during the Great Depression. Gonzalez called it a "historic day" that was long overdue.
"These workers are doing backbreaking work so that we can eat," Gonzalez said. "The fact is, they are not treated fairly under the law and that's wrong. This is a 78-year-old wrong, and there is nothing better than fixing that." …