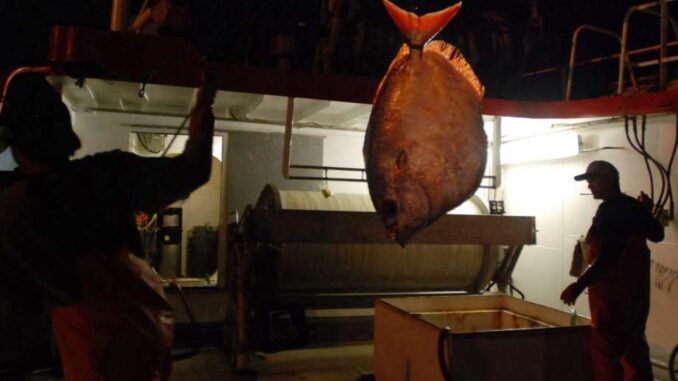 Reprinted from The San Francisco Chronicle by Martha Mendoza and Margie Mason on September 9, 2016.
Pier 17 doesn't even show up on most Honolulu maps. Cars whiz past it on their way to Waikiki's famous white sand beaches. Yet few locals, let alone passing tourists, are aware that just behind a guarded gate, another world exists: foreign fishermen confined to American boats for years at a time.
Hundreds of undocumented men are employed in this unique US fishing fleet, due to a federal loophole that allows them to work but exempts them from most basic labor protections. Many come from impoverished Southeast Asian and Pacific nations to take the dangerous jobs, which can pay as little as 70 cents an hour.
With no legal standing on US soil, the men are at the mercy of their American captains on American-flagged, American-owned vessels, catching prized swordfish and ahi tuna. Since they don't have visas, they are not allowed to set foot on shore. The entire system, which contradicts other state and federal laws, operates with the blessing of high-ranking US lawmakers and officials, an Associated Press investigation found.
The fleet of around 140 boats docks about once every three weeks, occasionally at ports along the West Coast, including Fisherman's Wharf in San Francisco, but mainly at Piers 17 and 38 in Honolulu. Their catch ends up at restaurants and premium seafood counters across the country, from Whole Foods to Costco, and is touted by celebrity chefs such as Roy Yamaguchi and Masaharu Morimoto…