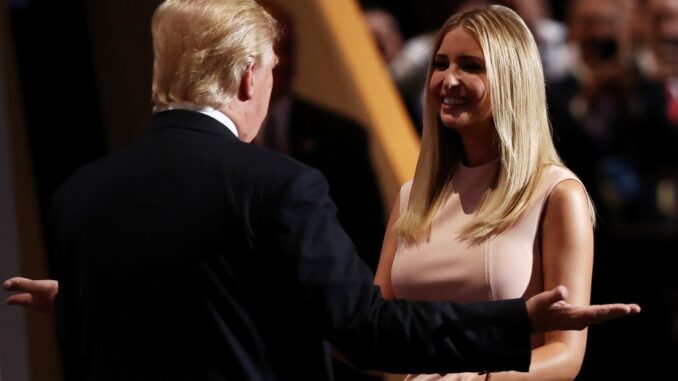 Reprinted from The Daily Kos by Laura Clawson on September 13, 2016.
Ivanka Trump has gotten to her father, and in a bid to appeal to more moderate Republican women, Donald Trump is finally unveiling a plan to live up to one of the pledges his daughter made in her speech at the Republican National Convention: a childcare policy, plus a paid maternity leave policy. It is, of course, a Republican plan, a Donald Trump plan:
A campaign memo shared early Tuesday with The Washington Post shows that Trump's plan "will rewrite the tax code to allow working parents to deduct from their income taxes child-care expenses for up to four children and elderly dependents." […]

Also included in Tuesday's speech: additional spending rebates through the Earned Income Tax Credit, expanded deduction opportunities for stay-at-home parents, and revised federal savings accounts to set aside funds for child development and educational needs.
While Trump's deduction would not apply to individuals earning more than $250,000 or couples earning more than $500,000, it would also be of limited use to people whose entire income—never mind their taxes—is barely enough to cover the costs of decent daycare. By contrast, Hillary Clinton's childcare plan, released in May, called for capping childcare costs at 10 percent of family income while paying childcare workers more…