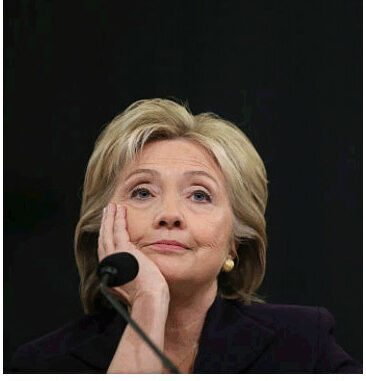 Reprinted from Mother Jones by Kevin Drum on September 19, 2016.
"For a lot of liberals, the most important goal of this election is to keep Donald Trump out of the White House," writes Kevin Drum in Mother Jones. "And since Trump naturally sucks up most of the political oxygen, that means lots of blogging about Trump and not so much about Clinton.
"But a lot of lefties aren't happy about that. They want a positive argument in favor of voting for Clinton, not just a negative one for voting against Trump. That's fair enough, so I figured I'd put one together.
"But I should be crystal clear here: Nobody should take this as an attempt to demonstrate that Clinton is perfect or to persuade you to vote for her. If you think she's too instinctively hawkish—as I do—that might be reason enough for a liberal to vote for someone else. On some issues—supporting the Iraq War, supporting the Trans-Pacific Partnership, voting for the Patriot Act, etc.—she's taken positions that might be flat deal killers. On other issues, you might think she's not strong enough, or that it took her too long to get to the right place. Finally, on a personal level, she's often oversecretive, overly lawyerly, and sometimes skates a little close to some ethical lines. She distrusts the press and withholds information too often. And she is, plainly, an establishment politician, with all the flaws that implies.
"On the other hand, no successful politician is ever perfect. Franklin D. Roosevelt signed on to lots of compromises that liberals detested. Ronald Reagan did the same with conservatives. Clinton will too. There are just too many competing interests in a pluralistic country like America to expect anything else. But all that
said, the liberal case for Clinton remains pretty overwhelming. The following list is by no means exhaustive, but here [they are, all 84 items]:
In 1995, despite strong pressure from diplomats and White House aides to remain low-key, she went to China and said, "Human rights are women's rights, and women's rights are human rights."
She worked her heart out for health care reform in 1993.
She now supports Obamacare, and supports expanding it.
She supports increasing the federal minimum wage to $12 per hour. This is good for workers, but less likely to have downsides than a national level of $15.
She supported comprehensive immigration reform in 2007 and continues to support it. …