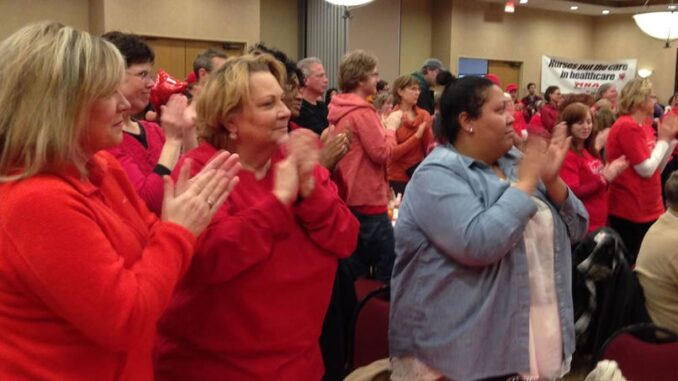 Reprinted from The San Francisco Chronicle by the Associated Press on September 30, 2016.
Striking nurses at five Minnesota hospitals will vote on a contract offer next week, even though union leaders said Friday that they're still not pleased with the company's proposals for health insurance and staffing levels.
The Minnesota Nurses Association said it will put the company's proposal to its 4,800 members without a recommendation. The vote is scheduled Monday at sites near five affected Allina Health hospitals in the Twin Cities area — Abbott Northwestern and Phillips Eye Institute in Minneapolis, United in St. Paul, Mercy in Coon Rapids and Unity in Fridley.
If nurses reject the contract, the strike will continue and negotiations will resume at a later date. The union's negotiating team is not making a recommendation on the proposal because it felt it couldn't fully support the contract and that Allina "nickel and dimed" the nurses, MNA executive director Rose Roach said at a news conference.
Health insurance has been the main issue that led the nurses to walk out on Labor Day. Allina Health said its proposal makes no benefit changes to the nurses' union-only plans for the duration of the three-year contract. However, it does achieve for the company its main goal in the negotiations, a phase out by the end of 2019 of four union-backed health insurance plans that they viewed as too costly to maintain. …