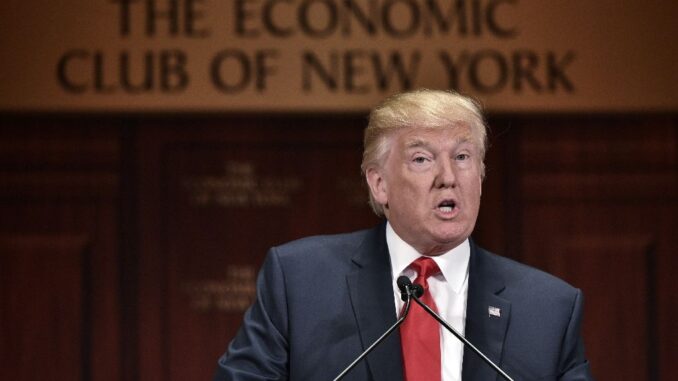 Reprinted from TIME by Rana Fooroohar on September 15, 2016.
"Donald Trump's economic plan, revealed Thursday in a speech at the Economic Club of New York, calls for 4% growth, which is about double the rate that the U.S. economy is currently growing," writes Rana Foroohar in Time. "Is that even remotely possible, based on what he's put out there? The answer, in a word, is no.
"Trump's projections of 3.5% to 4% growth under his plan rely largely on something called "dynamic growth projections," which assume that tax cuts will boost growth. But there has been not a shred of evidence over the last 20 years that they actually have. This is not a bipartisan issue. It's a simple fact. The tax cuts in 2001 and 2003 under George W. Bush didn't jump start sustained growth, nor did any of the tax cuts pushed through by President Obama post 2008.
"What's amazing is that anyone still thinks, after 20 years, that they would. Trickle-down economics, which posits that if you cut taxes and let investors keep more of their money they'll invest it into new businesses, has been broken for some time now. As Warren Buffett frequently says, no entrepreneur ever said 'I'm not going to start a great new company because the tax rate in America is too high.' Indeed, the overall GDP growth rate in this country was far higher in the 1950s and 60s when the tax rate was higher too (as taxes have been cut over the last 40 years, levels of start-ups per capita, along with other levels of business dynamism, have fallen).
"So why does the myth of trickle down die so hard? …