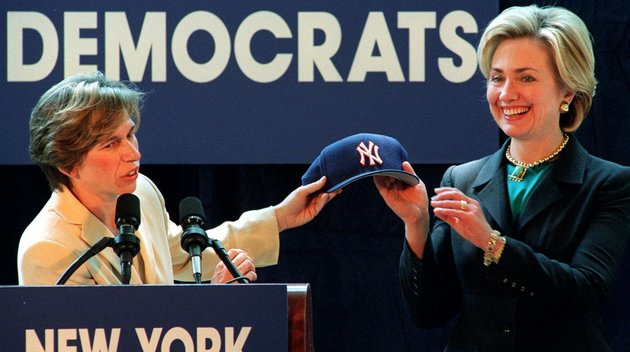 Reprinted from The Huffington Post by Amanda Terkel on September 22, 2016.
Randi Weingarten has been an outspoken surrogate for Hillary Clinton. She spoke at the Democratic National Convention in August, and her American Federation of Teachers was the first national labor union to make a presidential endorsement in the 2016 cycle.
The reason she's so worried about Donald Trump, she told a small gathering of reporters Wednesday, goes far beyond what he would do to schools in this country. Think launching a war based on a bruised ego and fundamentally changing what it means to be president of the United States.
"The guy's narcissism makes him so dangerous," Weingarten said. "You have no idea sitting here whether he would get us into a war simply because he's mad at someone. There's not someone who's been elected as president who is as mercurial, who is as dangerous, as what this guy says any day of the week."
Weingarten has already heard from teachers around the country who are worried about what effect Trump's rhetoric is having on students. A teacher in Dearborn, Michigan, for example, told her she had a student come up and ask whether she and her family will be deported. …