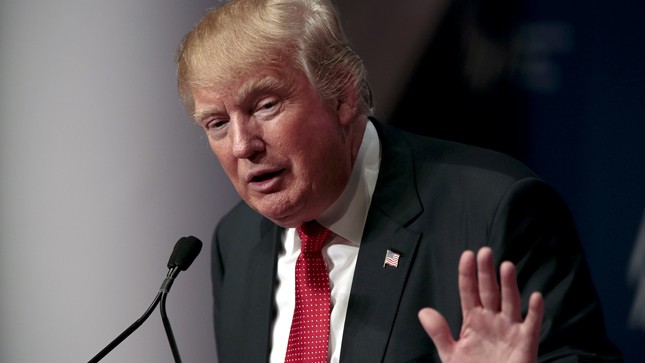 Reprinted from The Hill by Nikita Vladimirov on October 28, 2016.
Republican presidential nominee Donald Trump's support among union members has rapidly declined since June, according to polling conducted for the nation's largest labor federation.
"In June, when we polled union members in Trump target states, we found that 41 percent supported him. But today, only 33 percent support him, even as working people constitute the greatest share of his base," wrote AFL-CIO political director Michael Podhorzer.
According to the AFL-CIO, which has endorsed Democrat Hillary Clinton for president, Trump's support in Ohio has decreased by 11 percentage points since June. It has fallen in Pennsylvania by 9 points and dropped in Florida by 7 points, the federation said. …