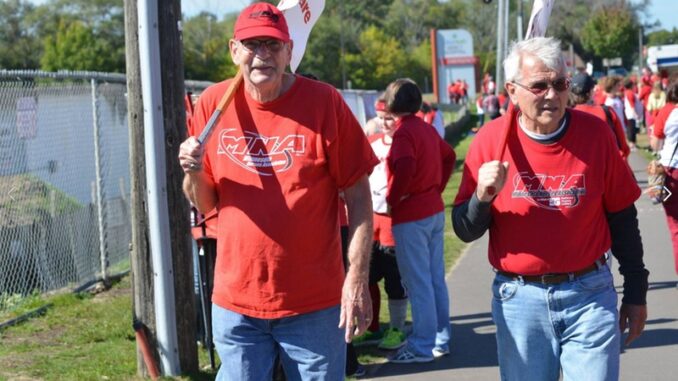 Reprinted from City Pages by Susan Du on October 11, 2016.
Since contract negotiations between Allina Health and its nurses broke down this summer, about 5,000 nurses have gone on strike. Surgeries were postponed. Protests shut down downtown streets at rush hour. Allina spent $20 million on substitute nurses flown in from out of state.
Over the course of the standoff, some 400 experienced nurses left Allina for good.
The dispute has always centered on Allina's unshaking demand to discontinue the nurses'high quality, union-fought health plans, and transition them to the same plans offered to other hospital employees. From the beginning, Allina estimated that switching nurses to the company plan would save $10 million.
The nurses were determined to hold on to their union plans because they come with low deductibles, low out-of-pocket maximums, and zero copay for many services. In previous contract negotiations, they sacrificed wage increases in order to hold on to these health plans.
Thirty-eight days after the nurses took to the streets, the strike is officially over as of Tuesday. The Federal Mediation and Conciliation Service had to step in, and a tentative deal was finally brokered after a 17-hour negotiating session at Governor Mark Dayton's residence.
The terms of the deal show that the nurses' bargaining team have agreed to slowly let go of their union health plans. …