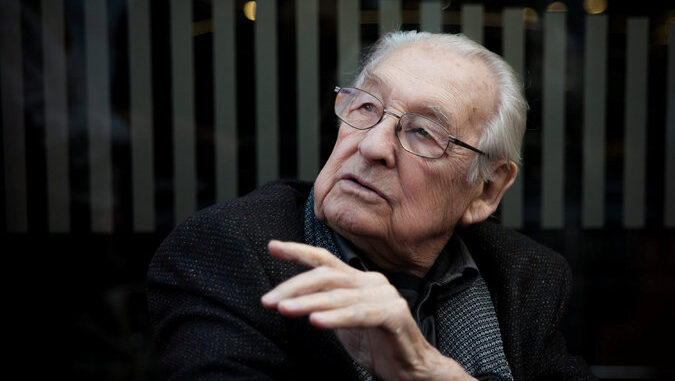 Reprinted from The New York Times by Michael Kaufman on October 9, 2016.
Andrzej Wajda, who mined Polish history to create films that established him as one of the world's great directors and won him an Academy Award for his life's work, died on Sunday. He was 90.
The Associated Press reported his death without specifying where he died, saying only that a colleague, the film director Jacek Bromski, said Wajda had recently been hospitalized.
From his trilogy of Poland's wartime resistance (A Generation, Kanal and Ashes and Diamonds) to his twin portraits of workers under Communism (Man of Marble and Man of Iron) to his final film, Afterimage, released this year, Wajda unceasingly drew on Polish reality, sensibility and memory, stressing elements that were at times mystifying to foreign viewers.
His absorption in Polish sensibilities, and in quintessentially Polish subjects, like the romantic appeal of lost causes, extended beyond plot and subtext to the iconography with which he filled his movies, a tendency he lamented but could not escape. "I would gladly trade in this clutch of national symbols — sabers, white horses, red poppies — for a handful of sexual symbols from a Freudian textbook," he once said. "The trouble is that I just wasn't brought up on Freud." …