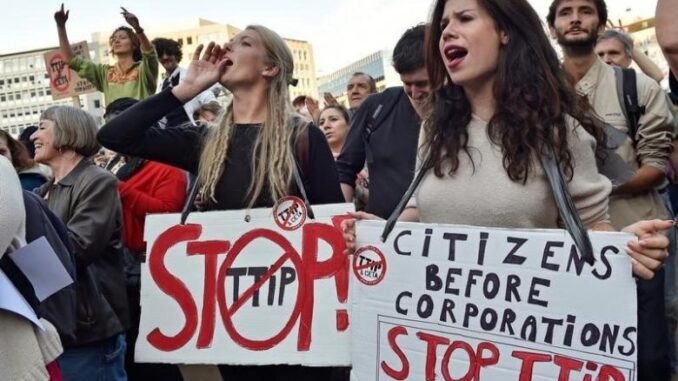 Reprinted from The New York Times by The Associated Press on October 27, 2016.
The European Union and Canada are on the cusp of sealing a landmark free trade deal after the Belgian government on Thursday overcame an impasse with its regional authorities, which had been seeking more protections from multinationals.
Belgian Prime Minister Charles Michel said he had finally reached a deal with holdout Wallonia, a region of 3.6 million people that had used its power to block the deal between over 500 million EU citizens and 35 million Canadians for several weeks.
The EU needed unanimity among all its 28 members and Belgium needed the backing of all its regions.
"This is good news," said Michel, adding that the new text of the deal provides guarantees for farmers and on a corporate dispute settlement system that "will allow us to sign the deal." …