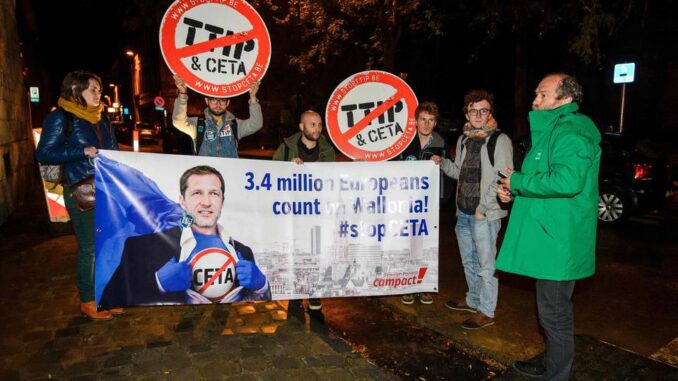 Reprinted from The Wall Street Journal by Julia-Ambra Verlaine on October 27, 2016.
Dilapidated 19th-century factories with broken windowpanes line the train tracks on the outskirts of this city, the seat of the regional parliament of Wallonia. In the center, amid quaint artisanal shops, butchers, and bakers, a solitary Starbucks is a rare reminder of the globalized economy.
Welcome to Wallonia, the Belgian region of 3.6 million people that has vaulted into the international limelight by blocking Europe's long-awaited trade agreement with Canada. The so-called Comprehensive Economic and Trade Agreement, known as CETA, needs the backing of all the European Union's 28 member states.
Wallonia's parliament—one of five in a country deeply divided on language lines—prevented the country's federal government from supporting the deal until Thursday, leaving it stalled despite years of intense negotiation and the backing of all other EU member states. …
Walloon lawmakers said the deal with Canada could harm the region's beef and pork farmers and poses a risk to environmental and labor standards. They also opposed its proposed system for settling investment disputes, which they say would end up giving multinationals more power to sue EU governments. …