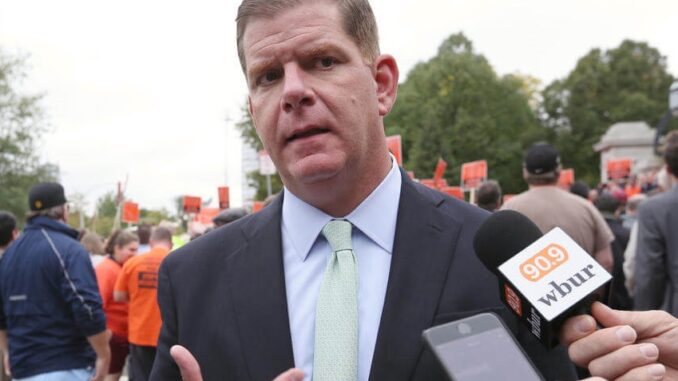 Reprinted from The Boston Herald by Jordan Graham on October 21, 2016.
Mayor Martin Walsh joined hundreds of union workers outside the State House demanding an end to privatization of the MBTA — one of the few times Walsh has publicly disagreed with Governor Charlie Baker.
"I want to make it perfectly clear today, as the mayor of the city of Boston … I stand with the workers on this side," the former union chief told a crowd of orange-clad union workers. "I will stand with you until this issue is over."
The unions have been fighting tooth and nail to beat back attempts from the MBTA to privatize T services in recent months, but this is the first time Walsh has come out in support.
Flanked by a giant inflatable pig and "fat cat," the mayor told the crowd it is unfair to blame workers for what he called a "structural deficit." …