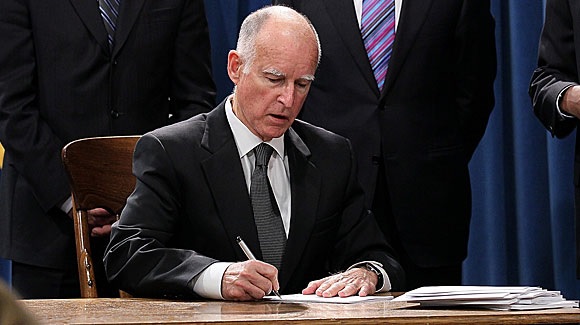 Reprinted from The San Francisco Chronicle by Bob Egelto on September 39, 2016.
Governor Jerry Brown signed legislation last week requiring arbitrators to follow California law in workplace disputes arising in the state. But he vetoed a different, hotly contested bill aimed at limiting companies' repeated use of arbitrators they consider sympathetic.
Both bills were part of an effort by consumer and labor groups, and trial lawyers, to clamp restrictions on arbitration. Retailers and employers are increasingly including terms in contracts requiring grievances to be heard by private arbitrators rather than judges, with rulings that are virtually immune from appeal.
SB1241 by state Senator Bob Wieckowski, D-Fremont, which Brown approved September 25, overrides employment contracts that require arbitration to be held in another state, typically the employer's home state, or to follow the laws of another state, generally one less employee-friendly than California. The law, effective in January, will require in-state arbitration using California law.
While the arbitration law is still "skewed against workers," the legislation "eliminates some of the worst arbitration clauses," Wieckowski said in a statement.
The vetoed bill, SB1078 by state Senator Hannah-Beth Jackson, D-Santa Barbara, would have required an arbitrator to obtain consent from both sides before accepting any new arbitration contracts …