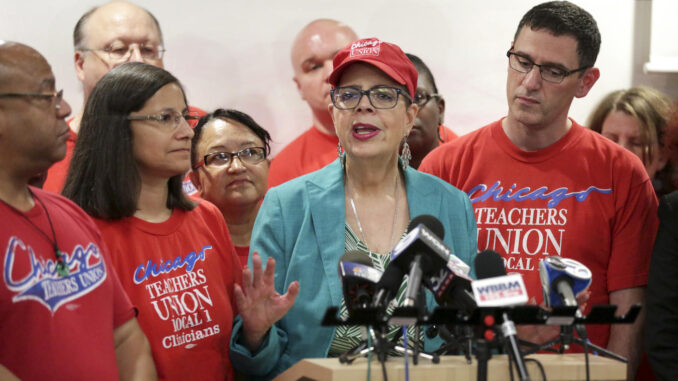 Reprinted in The Chicago Tribune by Juan Perez Jr. and Nereida Moreno on October 11, 2016.
The Chicago Teachers Union announced a tentative contract agreement with the school board minutes before a midnight strike deadline, meaning classrooms in the city will be open Tuesday.
The two sides narrowly averted what would have been the second strike of Mayor Rahm Emanuel's tenure after nearly 12 hours of talks Monday. The four year deal agreed to by union leaders still needs to be ratified by the CTU's House of Delegates and voted on by full membership.
"What I will tell you is that it wasn't easy, as you all know," Lewis told reporters late Monday, flanked by CPS Chief Education Officer Janice Jackson and members of the union's Big Bargaining Team.
"Clearly, we had some issues and there's some things we're going to still be working on. But what we found is that what we ended up with is something that's good for kids, is good for clinicians, is good for paraprofessionals, for teachers, for the community and we're very pleased that we were able to come to this tentative agreement," Lewis said. …