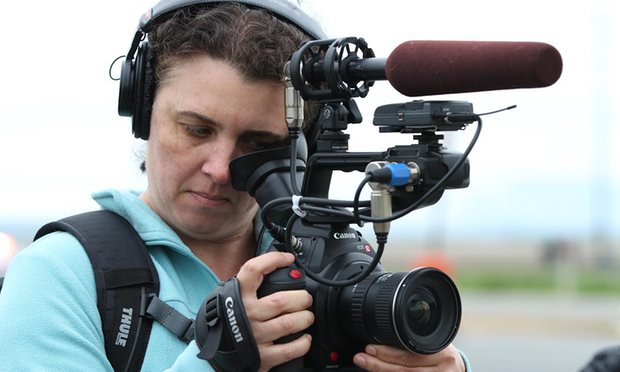 Reprinted from The Guardian by Sam Levin on October 20, 2016.
Two documentary film-makers are facing decades in prison for recording US oil pipeline protests, with serious felony charges that first amendment advocates say are part of a growing number of attacks on freedom of the press.
The controversial prosecutions of Deia Schlosberg and Lindsey Grayzel are moving forward after a judge in North Dakota rejected "riot" charges filed against Democracy Now! host Amy Goodman for her high-profile reporting at the Dakota Access pipeline protests.
But authorities in other parts of North Dakota and in Washington state have continued to target other film-makers over their recent reporting on similar demonstrations, raising concerns that the lesser-known journalists are not getting the same kind of public support and national attention.
Schlosberg, a New York-based film-maker, is facing three felony conspiracy charges for filming protesters on 11 October at a TransCanada Keystone Pipeline site in Pembina County in North Dakota, with prosecutors alleging that she was "recruited to record the criminal activity". …