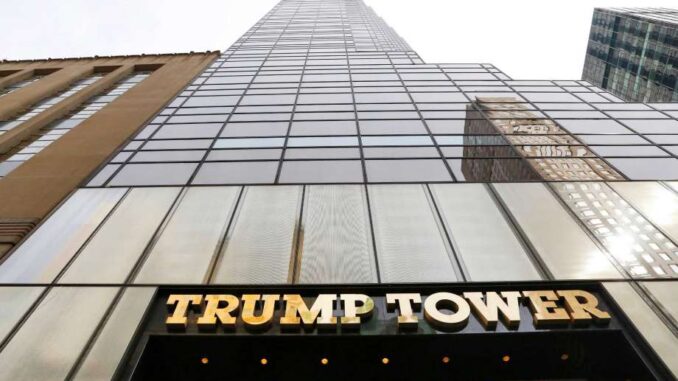 Reprinted from The San Francisco Chronicle by Jake Pearson and Jack Gillum on October 6, 2016.
Six years after George Gjieli left federal prison, where he'd been sent for trying to break out a triple murderer, Donald Trump gave him a job running Trump Tower, where the billionaire businessman lived and worked.
For a decade the Albanian immigrant, whom federal prosecutors had described as having "utter disdain for the laws of our country," was the live-in residential superintendent of Trump's most prized Manhattan high-rise. Meanwhile, he was accused in court papers of coordinating a cash-for-jobs racket inside the building, an Associated Press review has found.
Trump's decision to entrust responsibility of his namesake Fifth Avenue skyscraper to Gjieli adds to a growing public accounting of men with questionable backgrounds whom Trump has hired or partnered with. The AP and others have reported they include a Mafia-linked government informant whom Trump named as a senior adviser and a convicted cocaine dealer whom Trump supported in a letter to a federal judge.
Gjieli, who said Trump wrote him a recommendation letter when he left Trump Tower in 2001, denied taking kickbacks including cash in envelopes delivered to his 29th floor office. In an interview, he called the allegations "bulls–t," likely made by Romanian building workers harboring generations-old European ethnic rivalries.