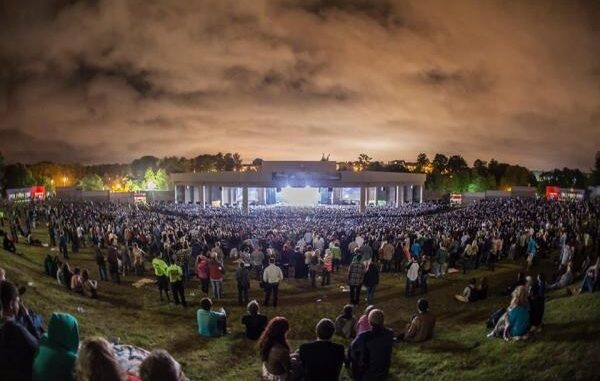 Reprinted from In These Times by Bruce Vail on October 6, 2016.
Perseverance paid off for a hardy band of stagehands trying to organize a labor union for concert workers and other temps in the Atlanta area. After three years of determined effort, including a major defeat in federal court, the workers have staged a comeback with the ratification of a first contract with one of the most prominent concert promoters in the country.
Leaders of the International Alliance of Theatrical Stage Employees (IATSE) and a spokeswoman for Live Nation Entertainment—a promoter that hires local stagehands, riggers and technicians for concerts and some outdoor festivals in the area—both confirmed the existence of a new agreement for Lakewood Amphitheater.
Although the agreement will benefit a small number of workers—estimated by the union at between 80 and 150—IATSE is hoping it will help invigorate organizing in the South, where non-union labor contractors are depressing pay levels and benefits for this kind of freelance work.
Live Nation spokeswoman Carrie Davis put the number of workers covered by the agreement at between 25 and 90, saying it depends on the needs of a particular show. She declined to respond to additional questions about the content of the agreement, citing a need for confidentiality.
"This is a market that has been non-union for 25 years. It's an important first step," says Dan Di Tolla, co-director of IATSE's stagecraft department. …