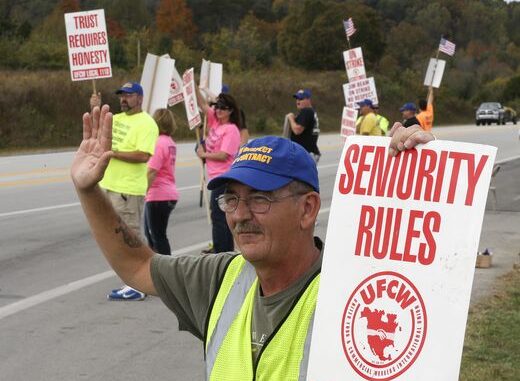 Reprinted from USA Today/Courier-Journal by Bailey Loosemore on October 18, 2016.
Workers from the famed bourbon producers share what has forced them to go on strike and what they want from a new contract.
Kentucky residents who are in need of work may be baffled by a complaint coming from hourly employees at two Jim Beam plants.
The salaries at the facilities are great, the employees say, but they're working too many hours – and they'd like the company to cut them back.
The issue is unusual, says a local attorney, who noted that most employees want more hours, not less. And a resulting strike by more than 250 workers is rare, says a bourbon historian, who doesn't recall hearing of a similar event in the 25 years he's studied the industry.
Yet the conflict can exemplify two struggles currently taking place nationwide: one concerning a better work-life balance and the other concerning the growing pains of a bourbon boom. …