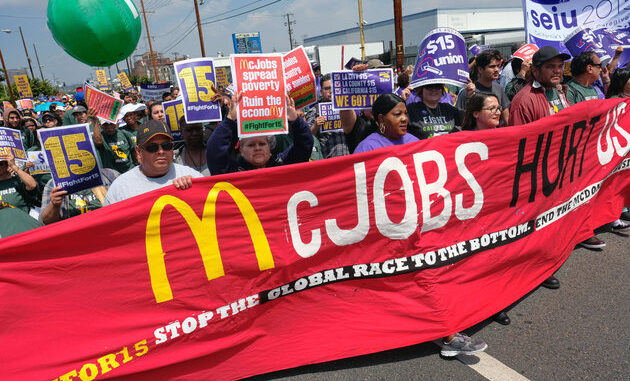 Reprinted from The New York Times by The Associated Press on October 5, 2016.
Labor organizers say they've named McDonald's and its franchisees in allegations of sexual harassment, marking their latest effort in a push to win higher pay and a union for fast-food workers.
The claims were filed with the U.S. Equal Employment Opportunities Commission on behalf of 15 workers who are part of the Fight of $15 campaign, organizers said Wednesday. They allege behavior such as a manager rubbing up against and grabbing female employees. The claims name McDonald's Corp. as well its franchisees, reflecting the push by labor organizers to build the legal case that the company should be held responsible for working conditions at franchised restaurants.
An EEOC representative said the agency is prohibited from confirming or denying the existence of discrimination charge filings, investigations or administrative resolutions. Information about cases becomes public only if the agency files a lawsuit, which is usually a last resort, the agency said.
McDonald's said in a statement that it is reviewing the allegations, and that the company and its franchisees are committed to respectful treatment for everyone. "There is no place for harassment and discrimination of any kind in McDonald's restaurants or in any workplace," it said. …