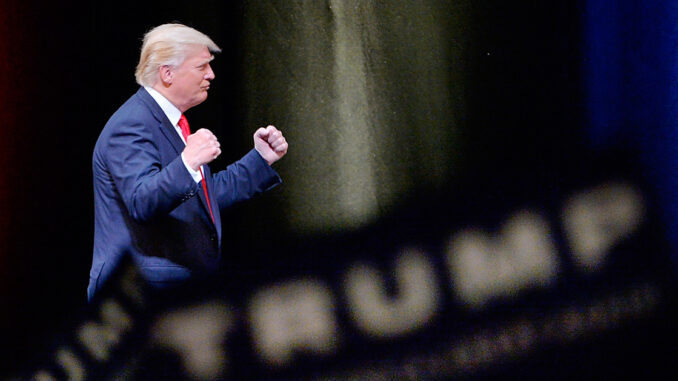 Reprinted from Politico by Marianne Levine on October 28, 2016.
National labor unions hoping to put a dent in Donald Trump's support among working-class voters are running a massive ground game in swing states, sending out a detailed script to nearly 2,000 canvassers who've knocked on more than 6 million doors so far.
The script, obtained by POLITICO for labor-backed canvassers in Pennsylvania, urges them to establish a "personal connection" and ask a prospective voter what issues matter most to him or her. It instructs the canvasser to raise different concerns with black, Latino and millennial voters — with an anti-Trump message tailored to each group.
The script is used by For Our Future, a super PAC funded by the AFL-CIO, the American Federation of Teachers, AFSCME, the National Education Association and various other labor unions. It's part of one of the most aggressive, grass-roots efforts by labor unions in years to persuade voters to back the Democratic ticket. …