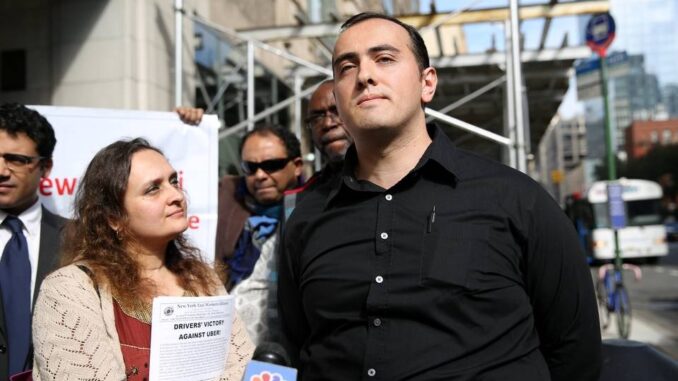 Reprinted from The Wall Street Journal by Sonja Sharp on October 14, 2016.
In September 2015, Uber driver Levon Aleksanian welcomed his second child into the world. Two days later, he said, the ride-hailing giant terminated him.
Now, in a move New York City's taxi driver's union and others are praising, the New York state Department of Labor has ruled the 31-year-old Queens father eligible for unemployment insurance. Aleksanian is the second of Uber's 35,000 city drivers to be deemed an employee of the company.
"It is a victory for drivers across this industry," said Bhairavi Desai, head of the New York Taxi Workers Alliance, at a news conference Thursday outside the labor department's office in Manhattan. "Given that Uber's treatment of drivers is uniform not only in this city but nationally, we imagine that a ruling by a state agency in any one state will have a ripple effect across the country."
Uber has appealed the employee determinations. …