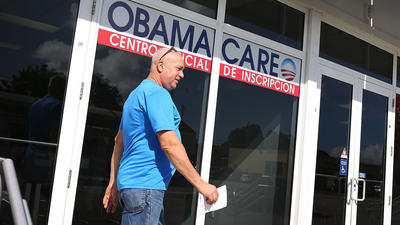 Reprinted from The Los Angeles Times by Noam Levey on October 7, 2016.
Even as turmoil in insurance markets nationwide fuels renewed election-year attacks on the Affordable Care Act, California is emerging as a clear illustration of what the law can achieve.
The state has recorded some of the nation's most dramatic gains in health coverage since 2013 while building a competitive insurance marketplace that offers consumers enhanced protections from high medical bills.
Californians, unlike people in many states, have many insurance choices. That means that even with rising premiums, the vast majority of consumers should be able to find a plan that costs them, at most, 5% more than they are paying this year.
And all health plans being sold in the state will cap how much patients must pay for prescriptions every month and for many doctor visits.
That reflects deliberate choices by California state officials who, unlike many states, used the health law to expand the Medicaid safety net and build a marketplace that put stringent requirements on insurance companies. …