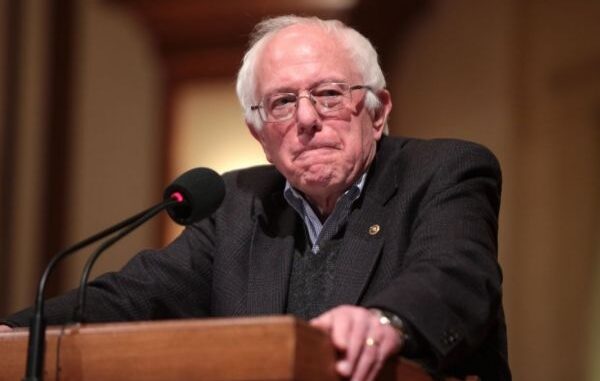 Reprinted from The Hill by Jesse Byrnes and Rebecca Savransky on October 6, 2016.
Senator Bernie Sanders (I-Vermont) hammered Donald Trump over his business record Thursday in a pitch to blue-collar voters on behalf of Democratic presidential nominee Hillary Clinton.
Sanders argued during a rally for Clinton in Dearborn, Michigan, that the Republican nominee "is manufacturing his ties in China, his clothing in Mexico, his furniture in Turkey."
"Mr. Trump, you can be an American hero — become a model for your fellow billionaires. Bring those plants back to America," Sanders said. …
"In this campaign, what Trump is trying to do, trying to win votes, by dividing us up … by every day hurling insults at women that I can't even repeat," Sanders said.
"I would be embarrassed. I've got them down here, but I'm not going to repeat them. My wife would kill me."
Sanders was speaking at UAW Local 600 in Dearborn and was scheduled to make campaign stops Thursday at four different locations, according to The Detroit Free Press. …