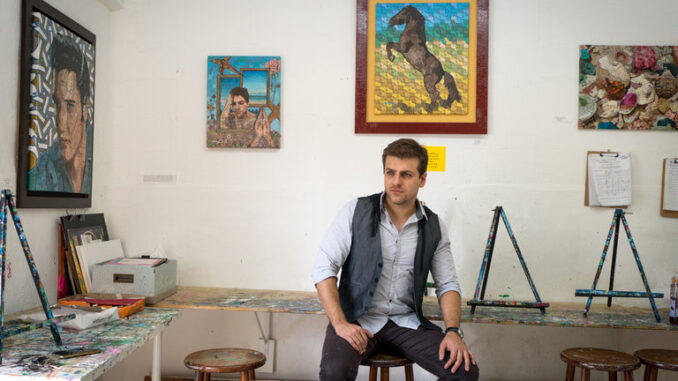 Reprinted from The New York Times by Lizette Alvarez on October 20, 2016.
It was a scene right out of a juicy telenovela, those Spanish-language soap operas that unfold one betrayal and love affair at a time on television screens all over the world.
Pablo Azar, the green-eyed Mexican telenovela star, stepped out of a limousine and walked down the red carpet at an awards show here last year amid the usual celebrity mayhem. Cameras flashed. Fans shouted. Azar, 34, smiled broadly and walked inside.
But after the awards show, Azar did something his army of admirers would never have imagined: He changed out of his suit, climbed behind the wheel of his car and started his shift as an Uber driver, a job he relies on when he's between acting gigs to pay his bills.
Despite their devoted worldwide following, Azar and many other working novela actors who shoot their shows in Miami struggle to make ends meet between jobs. This is not because they work for a foreign company: The novelas are produced by Telemundo, a Spanish-language network owned by NBCUniversal and based in Miami (Univision, its rival, imports nearly all its novelas from Televisa, a Mexican company).
And it is not because Telemundo, once an underdog, is financially ailing: Its ratings have climbed so high that this summer it billed itself as the fourth major network, and it now routinely beats Univision with the coveted 18-to-49-year-old viewers in prime time during the week. What's more, telenovelas are blockbusters for Spanish-language network television.
The difference is this: Telemundo's television shows are produced in Spanish, not English, making it easier for the network to argue that the shows are different from others produced in the United States. As a result, it has been easier for Telemundo to sidestep the pressure from the television industry's union, SAG-Aftra, which is pushing the network to come to an agreement. In fact, Telemundo is the only large network in the United States that hires professional actors but does not produce their shows under union contracts.
Now it is facing a push by many of its actors to work under the protection of the union at a time when Telemundo is reimagining telenovelas — a kissing cousin, so to speak, of the American soap opera, only on steroids. Unlike American soaps, which have run for decades, the novelas often stay on the air for only a year or two, or on Telemundo a little longer if they are successful. …