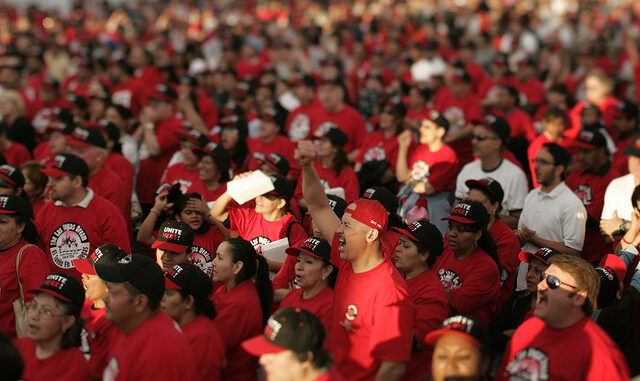 Reprinted from The New York Times by The Associated Press on October 28, 2016.
A busload of casino housekeepers wearing pinstripe uniforms and Caesars Palace nametags waited at a warehouse early voting site just off the Las Vegas Strip, speaking in Spanish as they clutched pocket-sized brochures listing candidates endorsed by the powerful Culinary Union.
Asked who they chose in Nevada's super-close Senate race, one worker simply said "the Democrat." Another identified her choice as Democrat Catherine Cortez Masto, explaining with an argument progressive groups have relentlessly lobbed against Republican Representative Joe Heck even after he revoked his endorsement of Donald Trump earlier this month.
"What I know about Joe Heck is he's totally leaning toward Donald Trump," Ana Aguirre, 40, said in Spanish, adding that she was particularly concerned that Heck is open to revisiting the idea of birthright citizenship.
And on Trump? "I've thought about the possibility that he's president, and I feel terror," she said. …