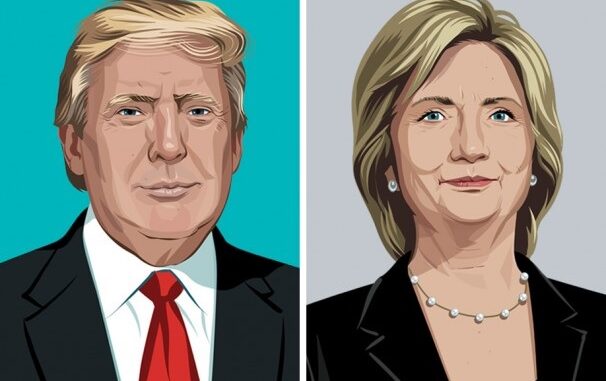 Reprinted from The Washington Post by George Will on October 10, 2016.
"What did Donald Trump have left to lose Sunday night?" writes George Will in The Washington Post. "His dignity? Please. His campaign's theme? His Cleveland convention was a mini-Nuremberg rally for Republicans whose three-word recipe for making America great again was the shriek 'Lock her up!' This presaged his banana-republican vow to imprison his opponent.
"The St. Louis festival of snarls was preceded by the release of a tape that merely provided redundant evidence of what Trump is like when he is being his boisterous self. Nevertheless, the tape sent various Republicans, who until then had discovered nothing to disqualify Trump from the presidency, into paroxysms of theatrical, tactical and synthetic dismay.
"Again, the tape revealed nothing about this arrested-development adolescent that today's righteously recoiling Republicans either did not already know or had no excuse for not knowing. Before the tape reminded the pathologically forgetful of Trump's feral appetites and deranged sense of entitlement, the staid Economist magazine, holding the subject of Trump at arm's length like a soiled sock, reminded readers of this: 'When Mr. Trump divorced the first of his three wives, Ivana, he let the New York tabloids know that one reason for the separation was that her breast implants felt all wrong.' …
"Trump should stay atop the ticket, for four reasons. First, he will give the nation the pleasure of seeing him join the one cohort, of the many cohorts he disdains, that he most despises — 'losers.' Second, by continuing to campaign in the spirit of St. Louis, he can remind the nation of the useful axiom that there is no such thing as rock bottom. Third, by persevering through November 8 he can simplify the GOP's quadrennial exercise of writing its post-campaign autopsy, which this year can be published November 9 in one sentence: 'Perhaps it is imprudent to nominate a venomous charlatan.' Fourth, Trump is the GOP's chemotherapy, a nauseating but, if carried through to completion, perhaps a curative experience."