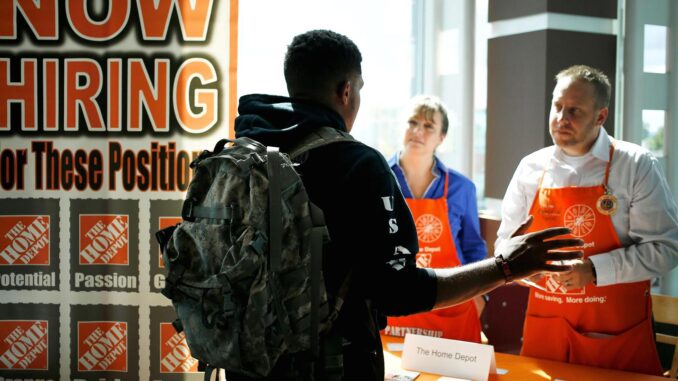 Reprinted from The New York Times by Reuters on November 23, 2016.
The number of Americans filing for unemployment benefits rose from a 43-year low last week, but remained below a level that is consistent with a tightening labor market.
Initial claims for state unemployment benefits increased 18,000 to a seasonally adjusted 251,000 for the week ended November 19, the Labor Department said on Wednesday.
Claims for the prior week were revised to show 2,000 fewer applications filed than previously reported.
Claims have now been below 300,000, a threshold associated with a healthy labor market, for 90 straight weeks. That is the longest run since 1970, when the labor market was much smaller. …