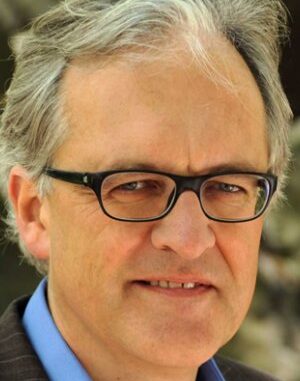 Reprinted in The Hollywood Reporter by Gregg Kilday on November 7, 2016.
Jan Schuette,  dean of the AFI Conservatory, is stepping down as dean at the end of the current academic year, the American Film Institute announced Monday. Schuette will have completed three years as head of the film school when he departs. According to the AFI, he informed the Institute this week that he plans to continue his work in academia and also resume his career as a filmmaker and producer.
Schuette, 59, a native of Mannheim, Germany, who previously taught at institutions in his native country as well as Harvard University and Dartmouth College, was recruited to become dean of AFI in 2014. He also directed more than a dozen films, most recently the 2007 feature Love Comes Lately, an adaptation of an Isaac Bashevis Singer story that starred Rhea Perlman and Barbara Hershey.
Schuette succeeded the well-liked Robert Mandel, who led the school for nine years before stepping down in 2013, and his tenure has been controversial. In September, newly unionized faculty members had issued a vote of no confidence in Schuette and called for his immediate resignation, while others stepped forward to voice their support.