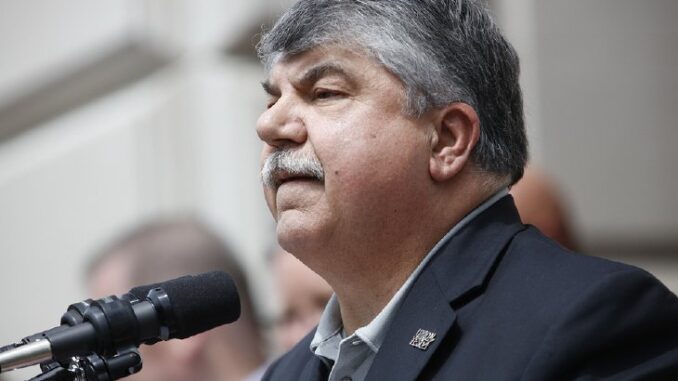 Reprinted from The Washington Examiner by Sean Huggins on November 9, 2016.
AFL-CIO President Richard Trumka offered a tentative olive branch to President-elect Donald Trump Wednesday, saying that the nation's largest labor federation was willing to try to meet him part way on economic policy issues.
Trumka had been one of Trump's harshest critics during the campaign, repeatedly calling him a "racist" and mobilizing union support on behalf of Democratic candidate Hillary Clinton.
In a statement emailed to reporters, Trumka said his organization accepted the outcome of the election and offered Trump "our congratulations." He said organized labor was obliged to try to work with Trump for the good of the nation.
"Ultimately, the fundamental duty of America's president, symbolized by swearing to uphold our Constitution, is to protect and preserve our democracy and the institutions that make it real. We hope to work with President-elect Trump to help him carry out this solemn responsibility. Regardless, America's labor movement will protect our democracy and safeguard the most vulnerable among us," Trumka said. …