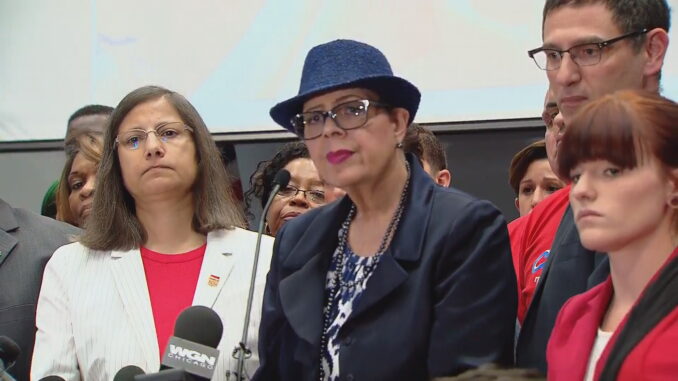 Reprinted from WTTW Chicago by Matt Masterson on November 1, 2016.
Three weeks after the Chicago Teachers Union and Chicago Public Schools reached a tentative agreement on a new labor contract and averted a strike, the union's rank-and-file members have ratified the deal following a two-day vote held inside schools across the city.
Late Monday night the union issued a statement saying more than 70 percent of CTU members voted in favor of the four-year contract.
"This has taken nearly two years to reach a fair contract settlement," CTU President Karen Lewis said in the statement. "Now educators can focus their full energies on their classrooms as we continue to fight for equity throughout the district. I want to commend the rank-and-file for their leadership, commitment and hard work over the course of several months. This contract goes a long way in protecting our profession and our classrooms." …