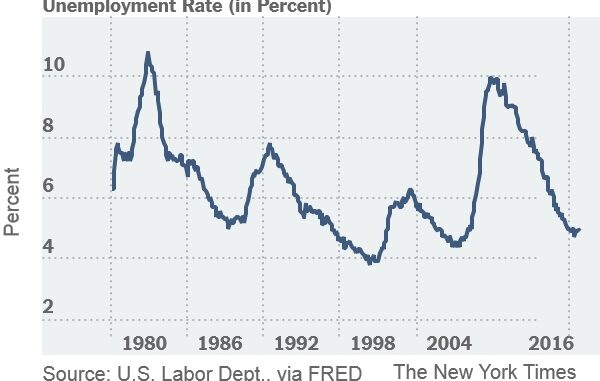 Reprinted from The New York Times by Patricia Cohen on November 11, 2016.
The government, delivering the last major snapshot of the economy before Election Day, reported on Friday that employers added 161,000 workers in October, a performance that suggested a healthy outlook for the months ahead.
The official unemployment rate dropped to 4.9 percent, from 5 percent. And average hourly earnings rose 2.8 percent year over year, a level not reached since 2008.
"It was pretty positive across the board," said David Berson, chief economist at Nationwide Insurance, adding that "most importantly, we got a nice jump in average hourly earnings and that actually corresponds with other data."
While the final weeks of the presidential campaign seemed to be preoccupied with everything but the economy, Friday's report from the Labor Department refocused attention — at least briefly — on the crucial bread-and-butter issue: jobs. For the candidates, the latest employment report serves as a Rorschach test, allowing each side to offer its own distinctive narrative of the economy's performance and prospects. …