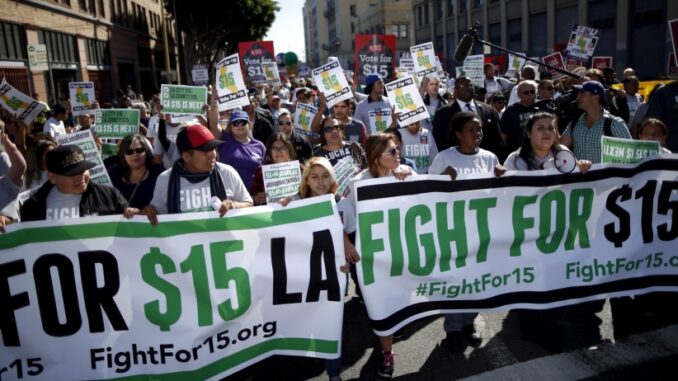 Reprinted from The New York Times by Reuters on November 9, 2016.
Voters in four states raised minimum wages on Tuesday even as Republicans who oppose such increases won nationally, indicating that workers may still be able to improve compensation at the expense of restaurants, retailers and other employers.
Pay hikes appeal to working-class voters who lifted Republican Donald Trump to a decisive win in the US presidential race, and also to liberals who voted for Hillary Clinton, worker advocates said.
"This could be a uniting issue," said Saru Jayaraman, co-director of the Restaurant Opportunities Centers United and director of the Food Labor Research Center at University of California, Berkeley.
Voters in Arizona, Colorado and Maine voted to raise their minimum wages to $12 by 2020. Washington State agreed to take the minimum wage to $13.50 in the same time span. …