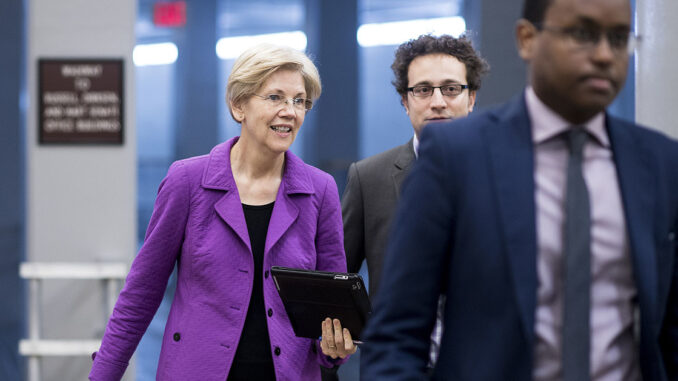 Reprinted from Politico by Gabriel Debenedetti on November 21, 2016.
In the days since Hillary Clinton's stunning electoral defeat to Donald Trump, the vacuum she left atop the Democratic Party hasn't gone unfilled.
Elizabeth Warren has moved aggressively to occupy the space, a timely reminder to the party and its most ambitious members that all roads to 2020 — not to mention 2018 — go through her.
"This is a moment that cries out for Senator Warren's fiery leadership and she is bringing the fire," said Ben Wikler, the Washington director of MoveOn.org. "Progressives are beleaguered, they need a call to action, and she's delivering it." …
A large part of Warren's push has included meeting with important Democratic constituencies to influence their conversations and use their platforms. With labor leaders cheering her on as one of their most prominent advocates, she spoke at the AFL-CIO just two days after Election Day, introduced by union chief Richard Trumka as "uniquely positioned to partner with us." …