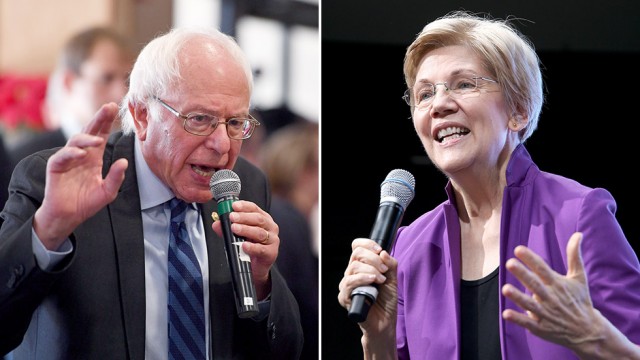 Reprinted from The Hill by Peter Schroeder on November 13, 2016.
Senators Elizabeth Warren (D-Massachusetts) and Bernie Sanders (I-Vermont) say they are willing to work with President-elect Trump, but they are also preparing for war. …
Both said they were willing to work with him if their interests were ever to overlap. …
"To the degree that Trump is serious about pursuing policies that improve the lives of working families in this country, I and other progressives are prepared to work with him," said Sanders in a statement.
"When President-Elect Trump wants to take on these issues, when his goal is to increase the economic security of middle class families, then count me in," said Warren in a speech to labor leaders Thursday. "I will put aside our differences and I will work with him to accomplish that goal." …