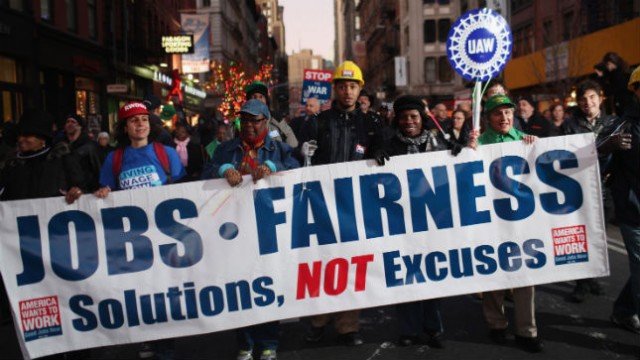 Reprinted from The Hill by Lane Windham on November 22, 2016.
"Democrats had good reason to believe that Michigan, Wisconsin and Pennsylvania would remain a solid fixture in their 'blue wall,' the bulwark of states that had voted their way in the previous six elections," writes Lane Windham in The Hill.
"The race seemed tight in Pennsylvania in early November, but national polls consistently gave Clinton the edge, and hardly anyone thought Michigan and Wisconsin were truly in play. What a difference a couple of weeks makes. The thunder of that blue wall's crash has since shocked the world.
"What brought the Democrats' wall down? Much of the post-election commentary blames the white working class. Economic anxiety was key, especially among the lower middle-income voters most likely to vote for Trump. Trump lassoed their fear of falling economically to regressive views on race, gender and immigrants. …
"Shoring up unions must be at the core of the Democrats' plans at a deeper and more meaningful level than at any time in the last 30 years. Our democracy depends on economic equality more than ever, and unions remain one of our best tools for achieving it."