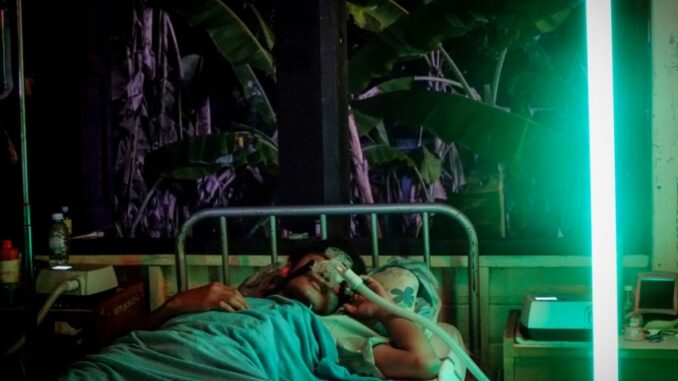 Reprinted from In These Times by Michael Atkinson on December 30, 2016.
"In the real world it was a year of plagues and poxes and comings of The Beast, but it was also a pretty crummy year for movies," writes Michael Atkinson in In These Times. "Nobody could be blamed for forgetting whole swathes of the theatrical calendar, particularly the highest grossing products, of which nine out of the top ten were either animated children's films or superhero sagas. (The tenth was the latest and entirely unnecessary Harry Potter addendum.) Who is likely to remember any of them in a few years time?
"We don't seem to be looking for cinematic electrification anymore—rather than searching out prime steaks and truffles, we binge-consume the bland carbs of TV, hour after repetitive hour, eating it like a bottomless bowl of popcorn. Certainly, the new movies that are most likely to shift your paradigms are generally a hell of a lot more challenging than any rhythmic ten-hour slab of Empire or The Walking Dead. My number one and two, Apichatpong Weerasethakul's Cemetery of Splendour and Yorgos Lanthimos' The Lobster are, in fact, almost inscrutable, and all the more fabulous for it.
"A one-man Thai new wave, Weerasethakul makes transcendently unique movie experiences, filled with spiritual weirdness and meditative longueurs, and this new film is a daydream encompassing narcoleptic soldiers, ancient burial grounds, a giant paramecium, young psychics, visiting goddesses, tropical languor, errant erections, and the ghosts of recent political upheavals and atrocities. Like all of his film, it resists synopsis. …