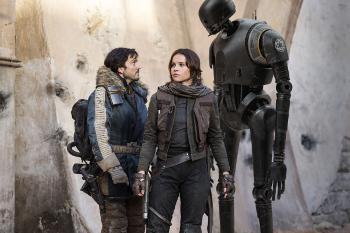 Reprinted from The Los Angeles Times by Ryan Faughnder on December 19, 2016.
"Hollywood is headed toward another record year at the box office thanks to a lineup of blockbuster films, from the private lives of pets to foul-mouthed superheroes," writes Ryan Faughnder in The Los Angeles Times.
"But while projections of $11.3 billion in US and Canada ticket sales would seem like a cause for celebration, the rosy numbers mask underlying challenges in a cinema business that is facing rapid changes in a period of digital upheaval.
"Higher costs of making and marketing big movies, as well as plummeting home video revenue, have dragged down studio profits. Once-bankable home entertainment sales — including DVDs and video on demand — have dropped more than 30% since 2010, according to Digital Entertainment Group.
"The home video falloff has made theater-going even more vital to the studios' bottom line. With expanded streaming and video game options in the home, fewer young consumers are watching movies on the big screen. And the box office has increasingly become a winner-take-all game, with grosses hoarded by a handful of dominant films such as Disney's Finding Dory and Universal's The Secret Life of Pets. …