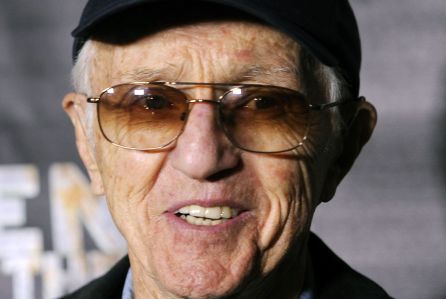 Reprinted from Deadline Hollywood by David Robb on December 7, 2016.
Haskell Wexler, the two-time Oscar-winning cinematographer, fought for the rights of working men and women his entire life. But before he died last December, he was brought up on charges by his own union in the last big fight of his life – for safety on the set. This is the untold story of a Hollywood legend's battle against the union he loved to make the industry a safer place to work.
"Brother Wexler," the letter from the Cinematographers Guild began. "You are hereby notified that charges have been filed against you before the Trial Committee, and October 20, 2015, has been fixed for your trial before the Trial Committee."
His crime – for which he could be kicked out of the union he'd belonged to for more than 60 years – was that he'd posted the proceedings of a union membership meeting on an unlisted YouTube account, meaning that only those who knew the account could view it. The video had been shot by the Cinematographers Guild, and streamed live for its members to see. Wexler, however, was accused of making it available for anyone to see – including employers – which was against the union's constitution and bylaws.
During that meeting, Wexler tried to convince the union's leaders – as he had many times before – to honor their promise to fight against the industry's brutally long workdays, where 15- and 16-hour days are not uncommon. He saw it as a quality of life issue, and a safety issue as well. …