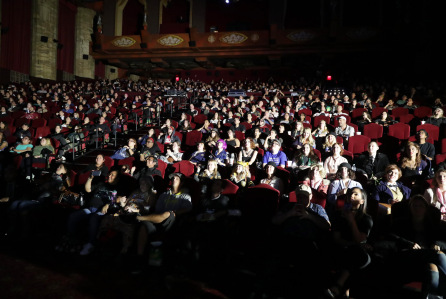 Reprinted from Deadline Hollywood by Anthony D'Alessandro on December 29, 2016.
With 2016 poised to hit $11.4 billion, the domestic theatrical marketplace is the largest we've ever seen it, with estimated admissions currently even with last year's 1.32B. Yet despite this all-time high, distributors and exhibitors want change.
With such big titles as Star Wars: Episode VIII, Justice League, and Guardians Of The Galaxy Vol. 2 on the calendar, sources tell Deadline they don't expect significant movement in regard to premium VOD in the new year. However, a less contentious attitude with exhibitors at this year's CinemaCon should emerge.