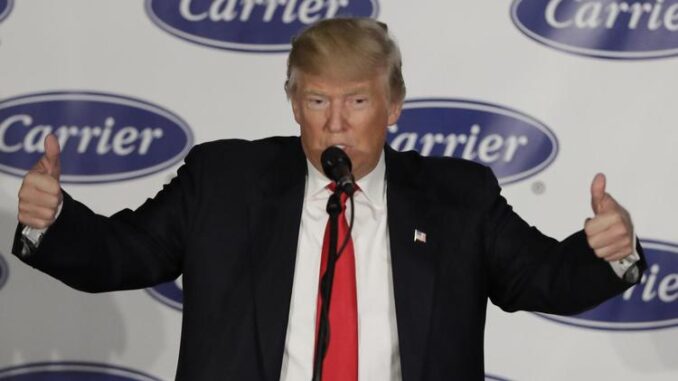 Reprinted from The Los Angeles Times by EJ Dionne on December 12, 2016.
"'Watch what we do, not what we say,'" writes EJ Dionne in The Los Angeles Times.
"At the beginning of Richard Nixon's presidency, that's how Attorney General John Mitchell explained the way reporters could best understand what the country was about to experience.
"It's also good advice for understanding the administration of the billionaire phony populist who will assume the presidency next month. Donald Trump cast himself as the champion of a besieged American working class and a defender of its interests. His early decisions tell us something very different: This could be the most anti-worker, anti-union crowd to run our government since the Gilded Age. …