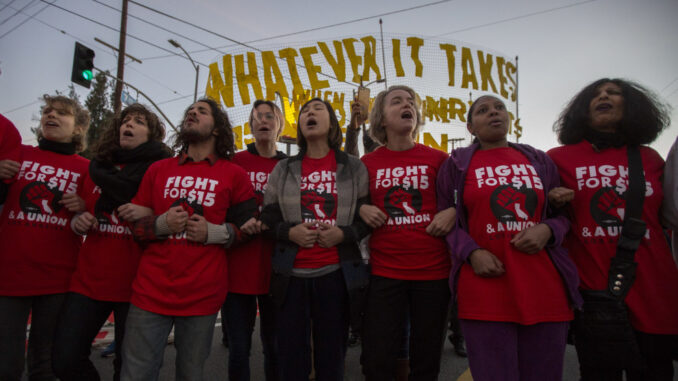 Reprinted from BuzzFeed by Cora Lewis on December 5, 2016.
Groups representing fast food workers would get a major financial boost under a proposed New York City law letting workers pay membership fees directly from their paychecks.
If it passes — and council members are confident it will — the law would require fast food employers to automatically deduct fees from the pay checks of workers who choose to be represented. The money would go a member organization of their choosing, tasked with advocating on the worker's behalf. It looks and sounds an awful lot like a union, in an industry where unionization is all but impossible under the current system.
The so-called "fissured workplace" of fast food, where individual restaurants are owned by franchisees, not the massive corporations that control them, makes unionizing the workers of any given restaurant chain extremely unlikely. Campaigners like the Fight For 15 minimum wage group have pushed to have companies like McDonald's legally classified as employers of the workers that run their restaurants — a crucial step in establishing a union to represent employees.
The proposal in New York would sidestep these obstacles. …