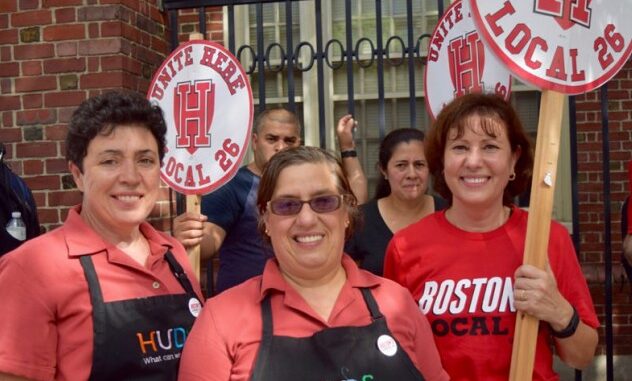 Reprinted from The Wall Street Journal by Melissa Korn on December 22, 2016.
The National Labor Relations Board will hold hearings to determine whether Harvard University student workers have enough support to unionize, after a vote that was conducted in November remains too close to call.
The latest vote count was 1,456 against unionization and 1,272 for, with 314 ballots still being challenged over voter eligibility, according to an NLRB tally.
NLRB procedures state that when the number of challenged ballots could swing the final count either way, a regional office of the NLRB will hold hearings to decide the status of the challenged votes.
Columbia University graduate students voted by a margin of more than two to one to join the United Auto Workers union earlier this month, becoming the first Ivy League school to do so. …